Roustabout
Tasked with everything from individual projects to complete facility maintenance, SOS Well Services doesn't take anything for granted. In fact, we have a reputation in the Industry for solving difficult problems. The overall performance and safety of a well depends on many factors. Give us a call to go over all your Roustabout needs.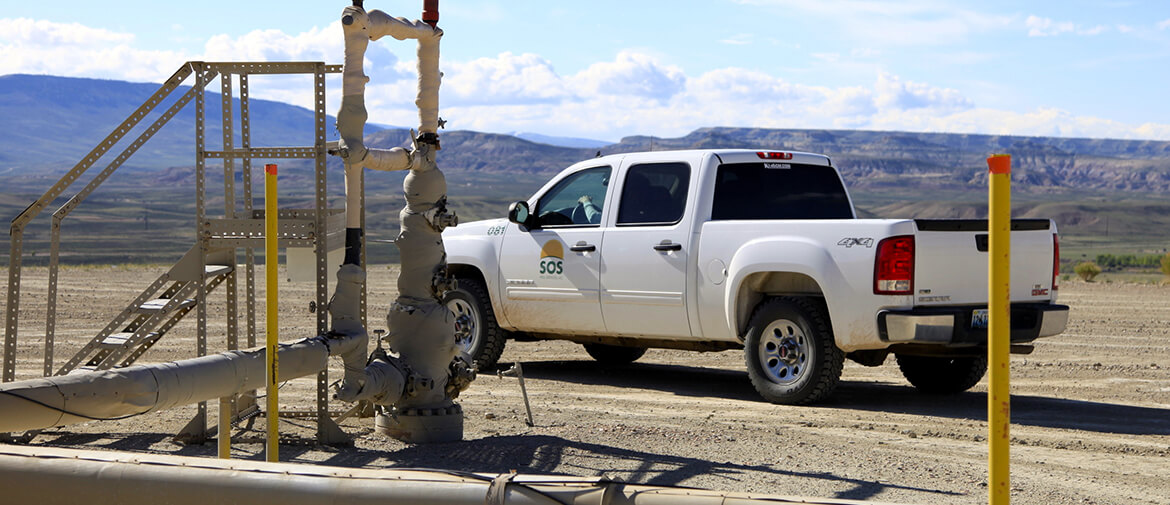 General Roustabout Services
Wellhead hookups
Tank battery construction
Compressor installations
Gas cooler installations
Polyfuse projects
Location removals/ronsolidations
Wellsite maintenance
Plant/Facility maintenance
Shutdowns/Turnaround support
Welders
Hotshot services
Warehouse/Yard management
Pumping/Water treatment services
Trash cage rental/management
Cathodic installation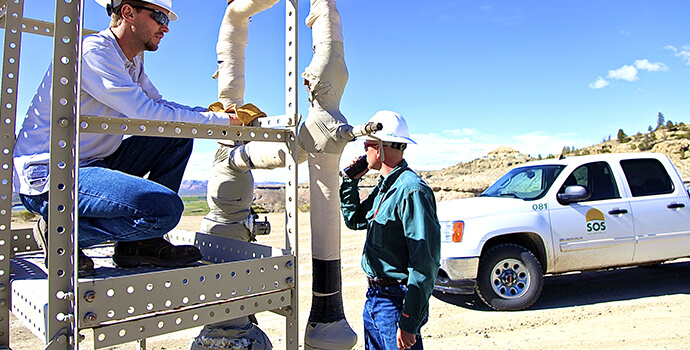 Pipeline Services
Anomaly digs / existing line maintenance
New install
Gathering station, maintenance
Abandonment/Removal of old lines and facilities
Sandblasting services
Project Management
Third-party management
Schedule compliance
Budget management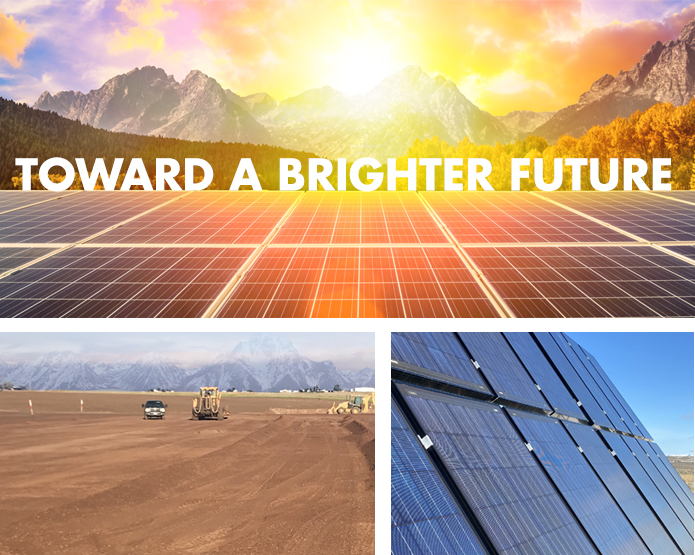 Solar Panel Installations
SOS Energy Services division applies our same formula for Excellence to solar installation services in the Western United States.
Topsoil removal
Leveling/Grading of solar area
Road construction, including culverts and erosion prevention
Perimeter chain-link fence installation
Solar base and panel installation
Rotational motor and wiring installation
Tie-in to main power hub / distribution centern